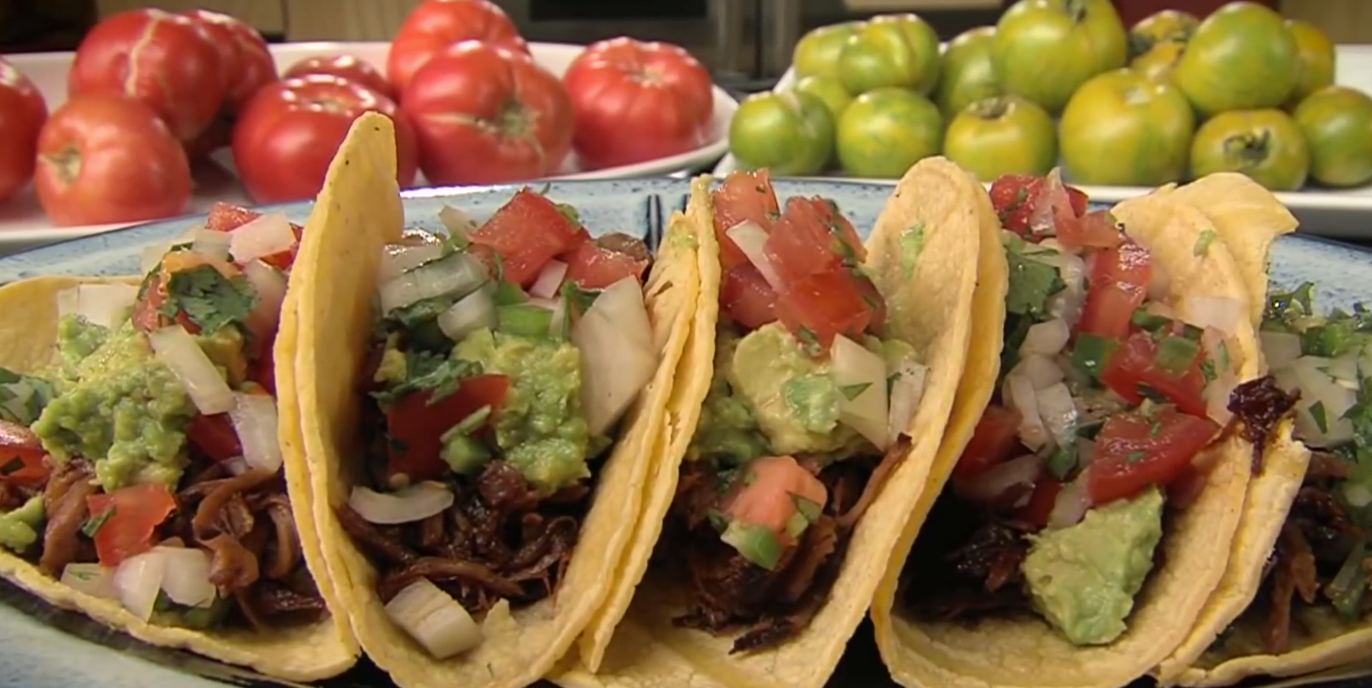 Feral hogs are a nuisance but they sure are tasty if cooked right. Regional cooking expert Jesse Griffiths, author of "Afield: A Chef's Guide to Preparing and Cooking Wild Game and Fish," turns these wild pigs into a melt-in-your-mouth southwestern classic.
Instructions
Preheat the oven to 225 degrees.
Season the hog with salt, pepper, chipotle, brown sugar, oregano and cumin, rubbing the spice mix all over.
Place the onions in an ovenproof pot with a tight-fitting lid and place the hog on top.
Cover tightly and bake for 6-8 hours, or until completely tender.
Serve with tortillas, pico de gallo and guacamole.