Today's Adventure
Learn online, live outside. Our extensive library of outdoor education courses prepares you for your next great adventure.
A course for everything outdoors
---
TODAY'S ADVENTURE FEATURED COURSE
Archery 101
Learn the basics of Archery by taking the Intro to Archery Course.
Expert-led Online Courses
Certification Across All Fifty States
Our courses are recognized by states, provinces, and countries that mandate education to keep people safe when they are underwater, on the water, in the field, or on the trail.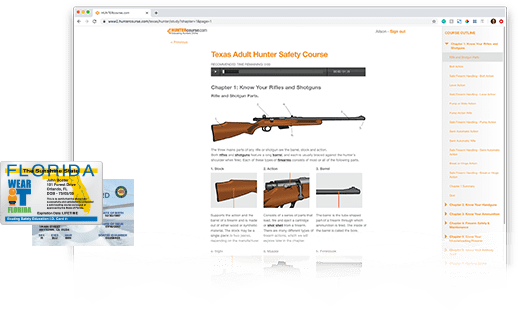 Handcrafted Outdoors Content
Our courses were designed to inspire you to spend more time outdoors. Developed with veteran instructors, our courses will teach you essential information, nature awareness, and self-reliance. Improve your skill set and gain the confidence to get outdoors and explore. No matter your experience, we have a variety of courses to get you on your way!
Find a Course
Adventure on the Go
Mobile friendly and designed to work on any device, our courses allow you to study your area of interest anytime, on your own schedule! Log in at any time to see your saved progress.
Find a Course