Intro to Water Sports Course
Learn how to wakeboard, wakesurf and water-ski online with Shaun Murray.
Why Choose this Course?
Learn from Four-Time World Champion Shaun Murray
Wakeboarding legend Shaun Murray, best known for tricks like the Bel Air, teaches you his most fundamental water sports techniques. Shaun will teach you how to get up onto your board and how to use the tow rope to your advantage by getting into what he calls the power position.
Easy Learning System
This course is entirely video based, making the information fun to learn and easy to retain. Plus, you can go back and rewatch the content as many times as you want.
The Fastest, Easiest Way to Learn Water Sports
Easy, self-paced learning wherever you want it. The lessons are engaging, and the course saves your progress wherever you leave off.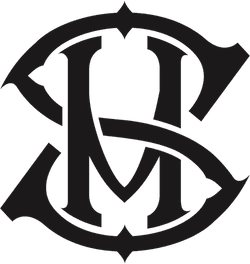 Shaun Murray
Shaun Murray is a four-time world champion wakeboarder and four-time American Ninja Warrior competitor. He is the main character in Activision's video game Wakeboarding Unleashed Featuring Shaun Murray, which was released for PlayStation 2, Xbox, and Game Boy Advance.
Shaun started water-skiing at the age of 8 and began his wakeboarding career in 1995, after which he went on to earn countless titles. He is the only wakeboarder ever to hold world, national, and pro tour titles at once.
As the proud father of 3 daughters, Shaun enjoys passing the experience he's gained over the last 30 years on to the next generation.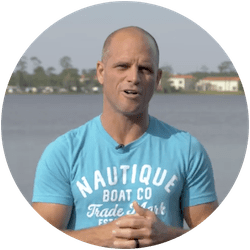 Intro to Water Sports Course
You already have your own motivations for learning water sports and the skills that follow. The Intro to Water Sports Course has been developed by four-time world champion wakeboarder Shaun Murray to help you take the next step in your journey: onto the lake and ready to get air.
Whether or not you've been on water skis, on a wakeboard, or behind a wakesurf boat before, the goal of this course is to show you the way, give you tips to make it easier, and help you find the same love for tow sports that Shaun has.
---
Learn How to Wakeboard
Shaun offers low-risk, high-reward techniques to get you up on your wakeboard. His techniques ensure that you will have a good time and won't take hard falls.
Tips and Strategies
For those new to water sports, getting up and staying up on the board can be intimidating. Shaun Murray has developed the Intro to Water Sports Course to teach you the tips and tricks that will get you on your board and on your way to doing your own tricks.
Here's a sample of some of the tips and tricks covered in full detail in the course:
Getting up on water skis
Getting up on a wakeboard
Getting your wakeboard under control
Wakesurfing for the first time
Getting air
Shaun's power position
Equipment

Water ski overview
Wakeboard overview
Wakesurf overview
Life jacket overview
Ropes overview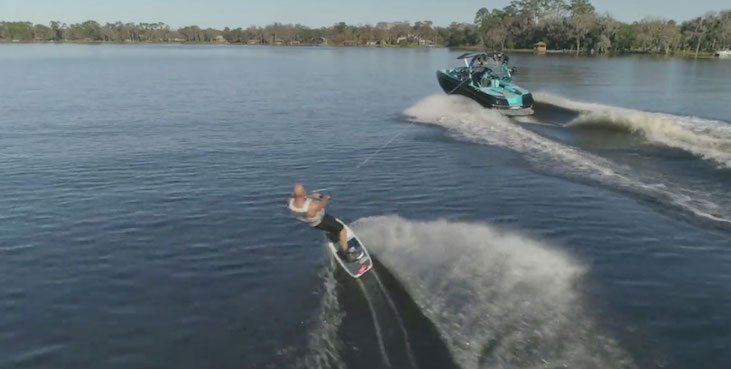 Wakeboarding
Many consider wakeboarding to be a blend of snowboarding, surfing, and skateboarding. The sport originated in open water, but it has become so popular that many cable parks have been designed so that people can wakeboard without a boat. Learn more about this high-adrenaline, addictive sport from Shaun Murray himself.
Learn to Wakeboard with Shaun Murray
---
Wakesurfing
Wakesurfing is a newcomer to the world of water sports. It combines the concepts of wakeboarding with those of traditional surfing. Surfers use a different board and start by being pulled behind a boat. Once the ideal wakes have been created, the wakesurfer releases the rope and rides the wake solo.
Learn to Wakesurf with Shaun Murray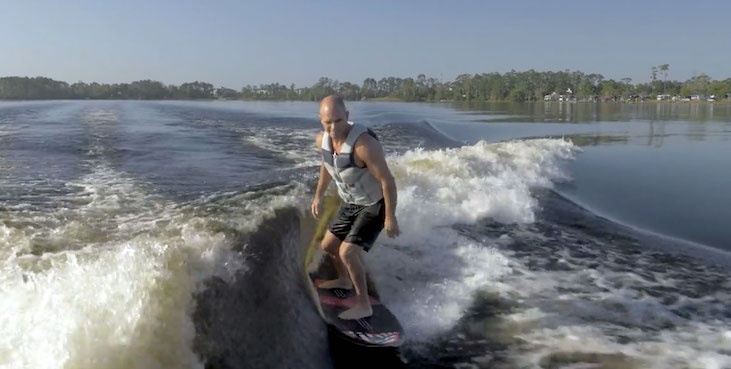 ---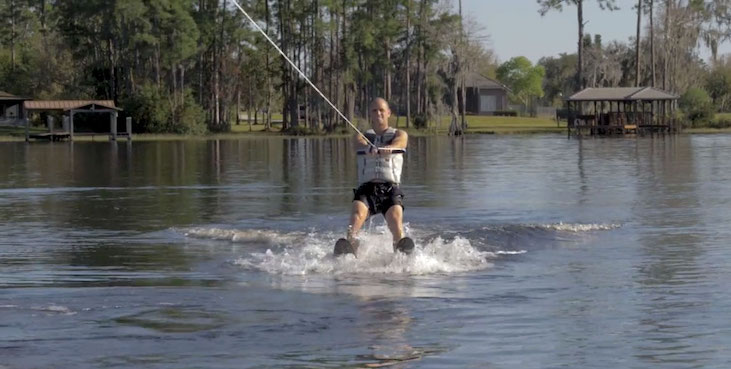 Water-Skiing
Shaun's love of water began when he started water-skiing at the age of 8. Of all the water sports, water-skiing has been around the longest and remains very popular. In order to execute advanced tricks, you must learn the basics.
Learn to Water-Ski with Shaun Murray
Instructional Videos With Shaun Murray
Shaun guides students through the basics of water sports. He provides detailed instructions on the most effective techniques to get you out on the water and ready to perform your own tricks in no time.