Intro to Rifles
Learn how to shoot a rifle with David Holder of Raised Hunting.
Why Choose this Course?
Learn How to Shoot a Rifle from Raised Hunting's David Holder
In this course, David Holder—best known for his Discovery Channel show Raised Hunting—teaches you his most fundamental techniques. David will teach you how to choose the right action and caliber for your hunting needs. He will give you tips to ensure you are able to take and land the opportunities you get in the field.
Easy Learning System
This course is entirely video based, making the information fun to learn and easy to retain. Plus, you can go back and rewatch the content as many times as you want.
The Fastest, Easiest Way to Learn How to Shoot a Rifle
Easy, self-paced learning wherever you want it. The lessons are engaging, and the course saves your progress wherever you leave off.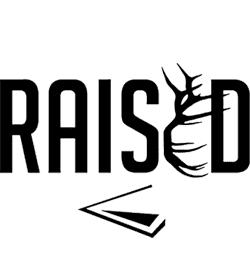 David Holder
David Holder is the founder and CEO of Raised Hunting TV, Raised at Full Draw, and Raised Outdoors. His family's TV show Raised Hunting currently airs on the Discovery Channel. The show aired on the Outdoor Channel from 2014–2017 and earned an award for best video production for an outdoor series in 2014.
An avid outdoorsman from the early age of 10, David began conducting seminars on elk, whitetail, and turkey calling, as well as hunting techniques, while serving as a firefighter captain with the city of Great Falls, Montana. In 2009, he turned his passion for hunting into a full-time job producing high-quality, heartfelt stories intended to teach his viewers messages about both hunting and life.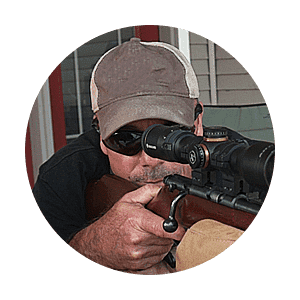 You already have your own motivations for learning more about rifles and some sense of the rewards ahead.
The Intro to Rifles Course was developed by Raised Hunting's David Holder to help you take the next step in your journey: into the field and ready to hunt.
---
Learn How to Shoot a Rifle Successfully
David offers techniques to help you become comfortable holding, shooting, and hunting with a rifle. His techniques ensure you will have a good time, know which shots you should take, and know when to take them.
Rifle Tips and Strategies
Shooting is a very popular outdoor activity—but getting the right equipment and becoming comfortable with it can be intimidating. David Holder has developed the Intro to Rifles Course to teach you the tips and tricks that will help you understand which rifle and caliber you should use when hunting.
Here's a sample of some of the tips and tricks covered in full detail in the course:
Rifle Overview
Bolt Action
Break Action
Lever Action
Pump Action
Semi-Automatic Action
Ammunition and Calibers
Sighting-In a Scoped Rifle
Sighting-In Iron Sights
Rifle-Cleaning Techniques
Rifle Storage and Care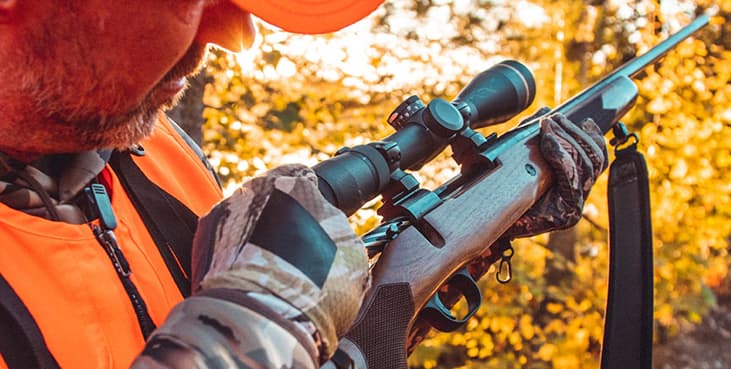 Actions
Rifles have multiple types of actions. These actions determine how your rifle loads, locks, fires, and ejects ammunition. David will describe break-action, pump-action, lever-action, and bolt-action. He explains the differences between these types of firearms and will help you determine which is best for your needs.
---
Calibers
The caliber of your rifle refers to the diameter of its barrel. This measurement is used to determine which ammunition you can use in your rifle. David will help you understand which firearm you should choose based on the game you are hunting.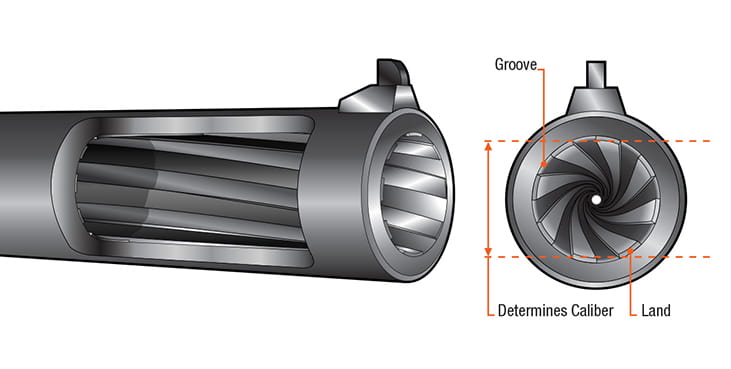 Instructional Videos with David Holder
In our course videos, David guides students through the basics of shooting a rifle. From choosing the right action, caliber, and ammunition to cleaning and storage, David will get you ready to head out into the field and start taking shots.