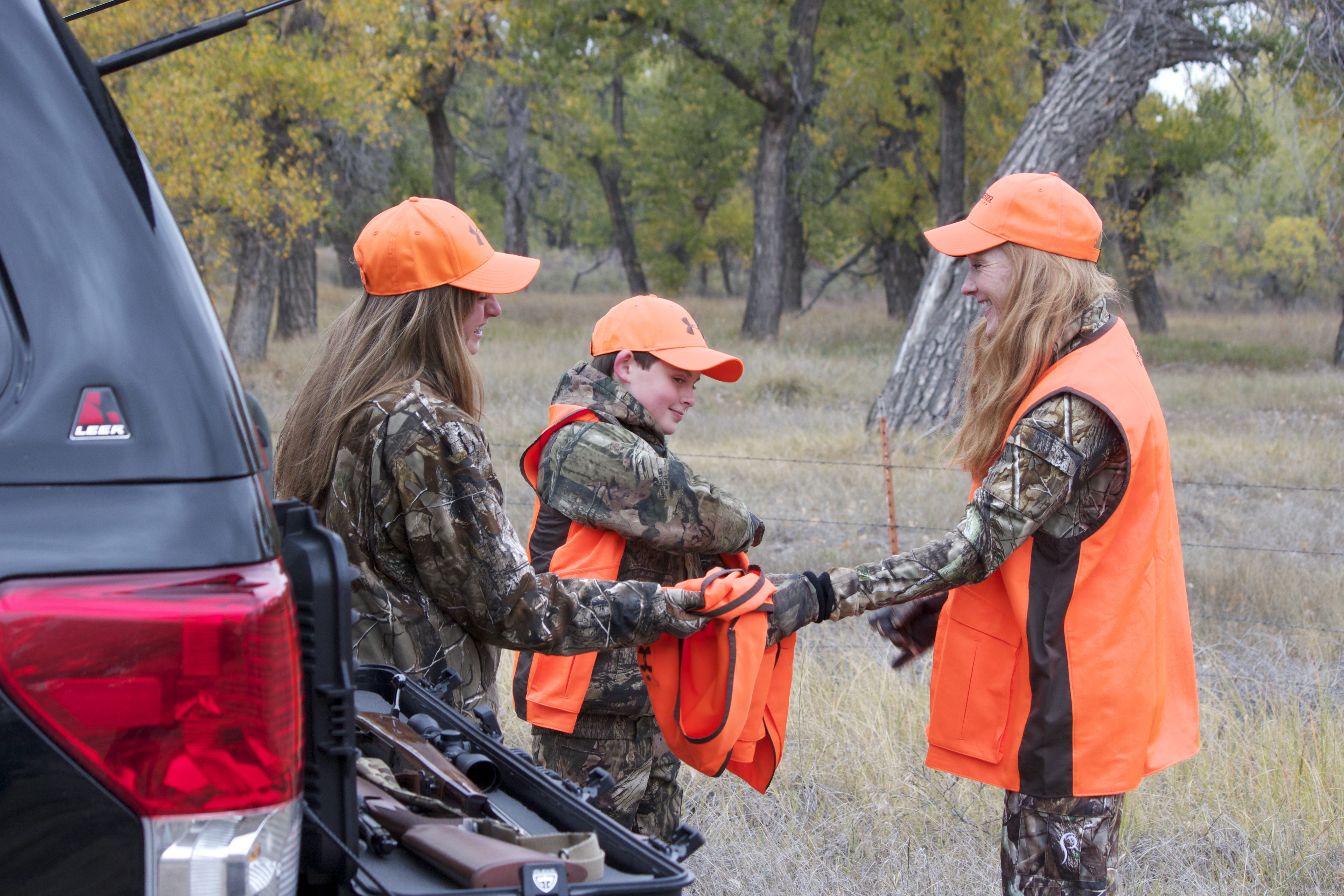 We realize as a hunting culture that we are having to defend what we love with increasing regularity. Through social media, societal trends, and our legislatures, we find ourselves fighting for our passion with increasing regularity.  The discussions focus on the future, engagement of the next generation and making the outdoors accessible.  We feel this responsibility and go to great lengths to invest our resources to ensure a hunting future.  By looking at the organizations which have led the way for conservation practices and banding together sportsmen, we see excellent examples of intentional actions in our community. For example, groups like the Rocky Mountain Elk Foundation, the National Wild Turkey Federation, Ducks Unlimited and many others have laid positive groundwork to engage and inspire others to find issues that they can tackle while solving the problems that those issues present to hunters.
Intentional actions are seen across many of the great organizations which come from our hunting and fishing culture.  We realize different issues reach varying aspects of what we enjoy. Each person reacts to issues depending on what is closest to their proverbial canoe, and sometimes they are driven by outside sources.  Yet, as sportsmen, we are resourceful and observant and know that in order to promote and protect, we must take action. Taking action as a sportsman is innately built within all of us, whether we realize it or not.
Change Your Range...and Your Environment
Change Your Range is rallying sportsmen to clean public land and gun ranges across the country.
With social media a centerpiece of our society now, spreading information and rallying people to back a cause is far simpler than before. One great example of sportsmen making a difference can be found in the Change Your Range initiative.  Change Your Range is rallying sportsmen to clean public land and gun ranges across the country.  What isn't reported, often, is how the trash left behind on public lands is forcing the government to shut down access to stop further damages.  While cleaning up after one's own self seems to be a basic responsibility everyone should uphold, unfortunately, it is not.  In May this year, the Change Your Range initiative held an event near Saratoga Springs, Utah.  Through the power of social media, the event was able to bring more than 230 concerned sportsmen together to haul over nine tons of trash out of the area.  Change Your Range is being intentional by organizing resources and leveraging sweat equity to solve a problem.  It really sets an example for all sportsmen.
Majesty Outdoors and Tide Changers
The lives changed through hunting and fishing speaks volumes to the power of the outdoors and the power that intentional mentorship can have
Majesty Outdoors is another powerful example of intentional actions being taken by a group of concerned individuals.  Majesty Outdoors provides outdoor mentoring programs and scholarships to teens without an influential father figure in their lives. The lives changed through hunting and fishing speaks volumes to the power of the outdoors and the power that intentional mentorship can have in providing positive change in the lives of individuals.  Each year, Majesty Outdoors raises funds for their Tide Changers Chapters program and provides gear, trips, and scholarships to teens thereby establishing the structure to help them be successful. The intention is to change lives through a specific channel of mentorship and, by doing so, develop strong individuals beyond the woods and waters.
As hunters, shooters, anglers, conservationists and collectively as individuals, we ought to take a moment to remember why we do what we do and how we want to accomplish those goals.  Start his summer to work with the explicit intent to improve the future of hunting and fishing by making a point to teach new individuals about the great traditions that outdoor activities represent.
Here are just a few things you can do:
Take a kid fishing - Fishing has long been the gateway to the outdoors.  Just targeting natural species like perch, crappie or bass for an afternoon can change the life of a kid or even an adult.
Planting Food Plots - Although this might take some sustained effort, it is one of the best ways to engage with a non-hunter.  If you are willing to lend a hand, planting and maintaining habitat provides an in-depth look into some of the core reasons behind the hunt.  It provides valuable lessons and exposes a completely different side of hunting for someone who might not be a hunter.  Hands-on habitat management shines a light on an aspect that the hunting community does not promote as a benefit as often as it should.
Cooking - Grilling out was made for conversation.  Cooking wild game on a warm summer afternoon is the perfect way to engage with people about the value of the outdoors. Using open and honest conversation, hunters can build friendships with non-hunters by presenting the end result of a wild meal, and it can forge a connection to nature that may have been missing for that person.
More than one life has been changed by a turkey gobbling, watching deer feed in a clover plot or just a hunter who took the time to act and set an example by spending time with a non-hunter. Act with intention this season. Invest and engage with others.  The hunting and fishing traditions that we enjoy today are not guaranteed to survive.  To keep them alive, it must be achieved one person at a time, through personal, intentional interactions with both people and the land.
- J. Reid